Your toddler needs to feel comfortable when he takes his meals. That is why, a toddler high chair is considered as one of the most necessary items in every toddler's gear. An essential part of your little one's day to day life, buying this furniture can be an arduous task since a lot of options are presented in front of you. The secret to finding the best high chair is to determine what type, shape and size is perfect for your toddler.
Toddler high chairs make eating less complicated for children. It allows them to enjoy their meals together with the family. Once your toddler reaches his sixth month, he begins to eat solid foods. At this time, keeping him in your lap and feeding him can be complicated.
Types of Toddler High Chairs
To help you pick out the best for your little one, here is a list of the different types of toddler high chairs.
Convertible High Chairs
More popularly recognized as three-in-one combinations, a convertible toddler high chair offers more mileage than other types of high chairs. Mostly made of wood materials, convertible high chairs are adjustable, safe and multipurpose - you can use the high chair if your toddler is still very small and then convert it into a child-sized seat (toddler-sized high chair) with a low table once your little one can feed himself. More modern high chairs even have a recline and swivel feature that can be used as a sitting furniture until he reaches five years old. Plus, this chair can easily match your home's decor and furniture's. However, the downside to these chairs is that some convertible chairs can be tricky to assemble. Most chairs are not fold-able and are more expensive than other high chairs.
Check out Stokke Tripp Trapp, an award winning high chair that is designed to grow with your toddler. Popular for providing comfort, durability and stability to children.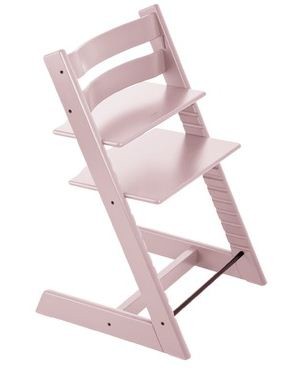 Multi-functional High Chairs
A multi-functional toddler high chair's seat can be effortlessly switched back, up or down depending on where you want to feed your toddler. With its six height positioning feature, your toddler can sit down with the whole family making meal time more fun for him. This type is more affordable than convertible high chairs. It comes with a tray, a five point safety strap for extra protection and is very flexible and foldable. However, some multi-functional chair models are too heavy to use and move around.
Peg Perego Tatamia high chairs are manufactured from the best and strongest plastics for toddler gear. It has a Stop and Go brake system allowing the high chair to be moved with ease and locks when in place.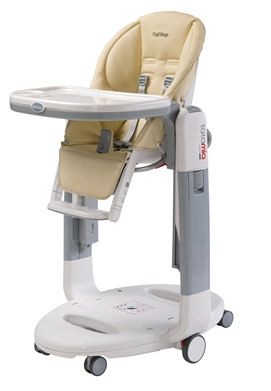 Portable High Chairs
Also known as travel chairs, these high chairs come in very handy when eating in restaurants, traveling or visiting other public places. Portable toddler high chairs are very easy to clean and use. These high chairs are secure, lightweight, fold-able and can be easily hooked on the table enabling your toddler to sit right next to you and everyone else. No more constant interruptions at the dinner table. However, this clip-on high chair does not fit every table especially when the table is too light or thick.
The Chicco Polly Series (Chicco Caddy Hook On, Chicco 360 Hook On and TravelSeat Hook On) offers easy to set-up portable high chairs with a rotating hook-on, secure quick-grip attachments and harness, compact fold for easy travel and can easily fit on most tables including thicker tables.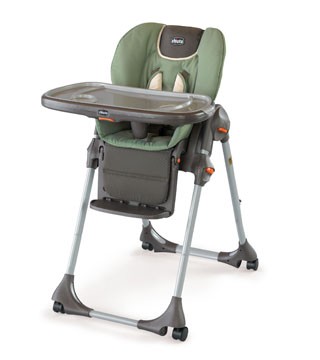 Always keep in mind to prioritize your toddler's needs and preferences in a high chair. In this way, you are assured that your child feels comfortable in his seat letting your whole family enjoy eating.