A car seat is an essential toddler gear you need to pick out early. However, shopping for a car seat can be overwhelming since the toddler car seat business is huge right now. To help you with your search, below are 4 brands of toddler car seats that captured the hearts of parents in the United States.
1.) Britax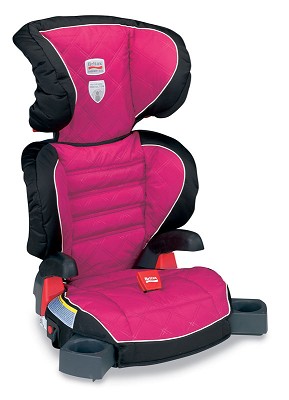 Britax is considered as the big player in the industry since this brand is one of the most sought-after manufacturers of toddler car seats to date. The team focuses on creating high-quality seats making them the safest and most comfortable brand of car seats.  All the models are packed with modern safety features that ensure the well-being of your toddler. You can be sure to find the perfect car seat from their extensive collection of infant, booster, convertible and combination car seats. Although pricier than other brands, Britax car seats are worth it since they were built to last for a lifetime, making them an investment you can pass on to your children.
Some of their popular models include:
Britax Marathon Classic (classic convertible)
Has a 5-point harness providing a snug fit around the body
Lined with energy-absorbing EPS foam for side impact protection
With integrated lock-off and extra padding
HUGS (Harness Ultra Guard System) which gives resistance to forward movement in case of collision
Available in black, denim, grey, pink and tan and in cow and butterfly designs
Britax Roundabout 55 (convertible car seats)
Has a 5-point, tangle free harness and 2 buckle positions to accommodate your growing toddler
Has SafeCell Technology and attached steel bars which distributes collision forces protecting the head, neck and body of children
Can be positioned rear or forward facing
Anti-slip
Portable (especially for plane travel)
Available in colors black, blue, grey, granite and tan
2.) Graco
Graco car seats are inexpensive and packed with features. Graco offers more cost-effective toddler gears, perfect for parents on a budget. They have a wide range of car seats that are all safe and practical. You can easily find the perfect rear-facing car seat and forward-facing car seat to appropriately accommodate your maturing toddler. Their best-sellers include:
Graco Highback TurboBooster Car Seat
Has a maximum weight capacity of 100 pounds (can accommodate a 3-year old child)
Converts into a backless booster seat
EPS, energy absorbing foam (for impact management)
Height-adjustable padded armrests and headrest
Has side to side hide-away cup holders
Open-loop harness for accurate positioning giving a tight yet comfortable fit
Offered in colors black, brown, grey, red and white
Graco Nautilus 3-in-1 Car Seat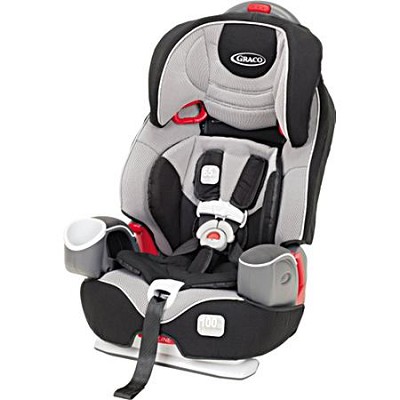 Has a 100 pound weight capacity
Steel reinforced frame providing resilience and stability
EPS, energy absorbing foam and side impact protection
5-point harness system
3-position recline
Adjustable headrest
Contoured armrests with cup holder and storage pockets
3.) Recaro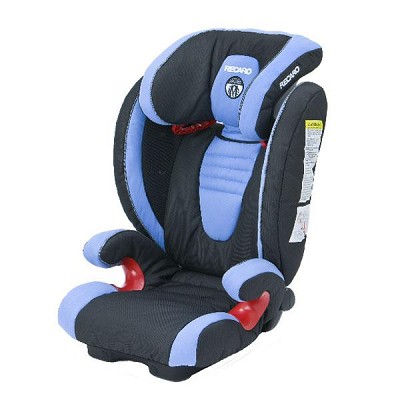 Recaro is the premier crafter of ergonomic seats for airplanes, boats and cars. This company has earned the reputation of developing high-class, durable and great looking toddler car seats which are made to stand the test of time.
Recaro Start IQ Car Seat
For toddlers from 0 to 4 years old
Hassle-free installation in 3 easy steps
A wrap-up type car seat giving your toddler the feeling of being held in your arms
Has an extended side protection offering higher head security
Inner cushion pads supports your toddler's head
Highly breathable with its 3D air mesh material
Available in black, brown, pink and violet
3.) Cosco
Cosco car seats boast 4 features – comfort, design, quality and safety. The Cosco brand focuses on making affordable and superior toddler car seats making them a crowd favorite in the United States. All of their seats were tried, tested and proven to be safe by the Federal Government and ASTM (American Society for Testing and Materials). Cosco designs are more modern, perfect for fashion conscious moms. Check out these car seats that earned excellent consumer reviews:
Alpha Omega Elite Convertible Car Seat
5-point modifiable harness
4 adjustable padded headrest
Has 2 modes – car seat and booster seat mode
Can be used rear-facing and forward-facing
Comes with a pillow (removable)
LATCH (Lower Anchors and Tethers for Children) equipped
Offered in colors brown, blue and grey
Cosco High Back Booster Car Seat
Has a 5-point up-front adjustable harness (2 piece knob harness, 2 harness heights and 1 crotch belt)
With 2-position shoulder belts
Has a maximum weight capacity of 80 pounds
With detachable cup holder
Can be reclined forward-facing
Available in colors blue and green