Potty training is an excruciating time for you and your toddler and it can be messy. Tantrum displays and arguments are just some of the things you have to put up with. To help train your toddler sans tears, use potty training pants.
In this modern time, relying on potty training pants will surely make toilet training easier. In contrast to a regular diaper, potty training pants allow fewer leaks. It helps your toddler stay dry especially during the night. Plus, it makes the transition from wearing a diaper to potty training much easier making it a very popular preference of modern day parents. So, the next time you go shopping for your child, include this one-of-a-kind product to your list. And, to help you select only the best, here are some tips.
Tips For Selecting The Best Potty Training Pants
Choose Which Type of Pants Benefit Him Most
There are various selections of potty training pants available in the market. The key to getting the most out of this product is to realize what type of pants work best for your little one.
Disposable Potty Training Pants
Disposable pants are intended for one-time use only. You no longer have to take care of soiled pants. If you want convenience, then disposable potty training pants is best for your toddler. These are very easy to use, your toddler can easily pull his pants down if he needs to go and use his potty chair. The downside to it is that most disposable pants are made from harsh materials so your toddler can acquire skin irritations. Plus, constantly buying them can strain your budget.
Reusable Potty Training Pants
This type of potty training pants is very cost-effective. Your toddler can wear it many times. You only have to wash them and it is good as new. He can even wear it even if he has mastered his toilet training. Also, reusable pants are not bulky under the clothes ensuring 100% comfort. These pants are made from child-friendly products so your toddler's delicate skin stays smooth and rash-free. However, it cannot hold leaks so most probably your toddler can experience discomfort.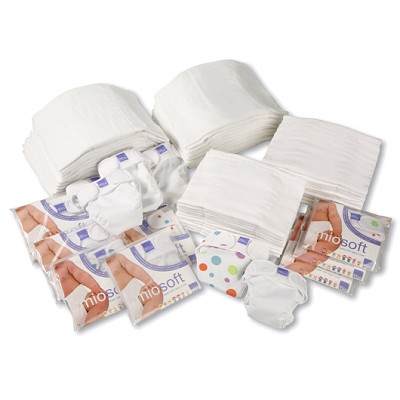 Waterproof Potty Training Pants
Waterproof potty training pants are made from plastic or woven cloth. An outer layer feature is present to help absorb any wetness so you can be sure your little one stays dry and comfortable for several hours. These pants also avoid any mishaps (e.g. leaks in the bed, car seat, sofa, carpet, etc.).
Look For Pants With Visual Appeal
Design is an important feature to toddlers. Hence, choosing visually stimulating potty training pants is equally important. There are various brands of potty training pants that carry colorful pants or potty pants which includes designs of cartoon characters and superheroes. Select one in a shade and design which suits your toddler's liking. Its attractive design will make your toddler not want to get his pants dirty. This excitement will help him effectively transition in just a short period of time.
Check The Size
As always, consider your toddler's age when buying him things. Potty training pants that is too small and tight for his size can cause health complications like skin allergy or a problem with his blood flow. Pants that is too big and loose for him can cause leaks and uneasiness. Make sure to get him potty training pants that has a garterized waist band to ensure a snug fit.
Always Go For Comfort
Always bear in mind that your toddler must be at ease in his training pants as he will be wearing them most of the day. Look for potty training pants that is specifically designed to adapt and adjust with your toddler's daily activities, one that can stay snug through all the physical play he does. Decide whether getting him training pants with potty training pads or with multiple layers will help him feel more comfortable in it. Training pants made from soft products such as organic materials is also advised. Organic training pants provide more ample protection, comfort and function while at the same time making sure your toddler's bottom stays protected from any irritation.
To give your further buying assistance, visit Potty Training Concepts, a website that gives a handful of general information about potty training. Since it is also an online toddler store, you can efficiently go through the different types and brands of potty training pants to help you choose which training pants suitably fits your child.